Intel's RealSense D400 Depth Camera Family (D415 and D435) is the 2018 Vision Product of the Year Award Winner in the Cameras, Modules, and Sensors category. The Intel® RealSense D400 family of Depth cameras and modules brings enhanced 3D perception to more devices and machines that only see 2D today. The D400 family offers turnkey solutions for rapid product development and integration for VR, Robotics, and other markets where depth in computer vision matters. The backbone of this solution is our RealSense Vision Processor that uses advanced stereo algorithms to compute high resolution, high frame rate real time depth at throughputs of up to 36.6MP/s, without burdening the compute resources of a host GPU or CPU. RealSense Depth Modules are a collection of camera sensors packed in compact, pre-calibrated form factors for easy system integration. RealSense Depth Cameras combines our depth modules, Processor intelligence and software into one neatly packaged product ready out of the box for developers, makers, and innovators to get started with application development.
"To be recognized for our Intel RealSense Depth Cameras D415 and D435 is a great acknowledgement, both for our products and our 3D Depth technology, as we continue to enrich people's lives through devices and machines that perceive the world in 3D."
Sagi BenMoshe, Vice President and General Manager, Intel RealSense Group
You may know us for our processors. But we do so much more. Intel invents at the boundaries of technology to make amazing experiences possible for business and society, and for every person on Earth. Harnessing the capability of the cloud, the ubiquity of the Internet of Things, the latest advances in memory and programmable solutions, and the promise of always-on 5G connectivity, Intel is disrupting industries and solving global challenges. Leading on policy, diversity, inclusion, education and sustainability, we create value for our stockholders, customers and society. To learn more about Intel, please visit www.intel.com.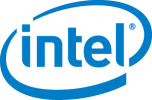 ---
Applications for the 2019 Vision Product of the Year Awards are now being accepted, until March 8, 2019. If you're an employee of an Embedded Vision Alliance member company, please see here for an online application form. If you're interested in becoming a member of the Embedded Vision Alliance, please see here for more information!