In-depth information about the edge AI and vision market, applications, technologies, products, and trends.
Read industry market analyses, blogs, news, and press releases from our Member companies.

Can anyone make 'smart home' devices useful to consumers? A Calif. startup, Useful Sensors, believes it has the magic potion. What's at stake? Talk of edge AI, particularly machine learning, has captivated the IoT market.
Read More »

News
Meta to commercialize both in 2023. Highlights: Snapdragon® XR2 Gen 2 Platform delivers significant performance innovations with 2.5x higher GPU performance and 8x better AI1. Snapdragon AR1 Gen 1 Platform is the first dedicated processor for sleek smart glasses. Both platforms deliver on-device AI, enabling more complex, immersive, and personalized experiences. Qualcomm remains the spatial
Read More »

Algorithms
Embedded developers everywhere seek efficient ways to include ML and AI in their workflows. Cutting-edge technologies from Edge Impulse are now integrated with the market-leading developer solution IAR Embedded Workbench. Uppsala Sweden/San Jose, US; September 27, 2023 – IAR, the world leader in software and services for embedded development, today announced a commercial partnership with
Read More »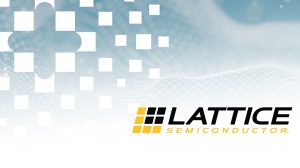 Lattice Semiconductor
Extends small, low-power FPGA portfolio with first-in-class FPGA featuring hardened USB for AI & embedded vision applications HILLSBORO, Ore. – September 26, 2023 – Lattice Semiconductor (NASDAQ: LSCC), the low power programmable leader, today announced the Lattice CrossLinkU™-NX FPGA family, the industry's first FPGAs with integrated USB device functionality in their class. CrossLinkU-NX FPGAs help
Read More »

Algorithms
Can anyone make 'smart home' devices useful to consumers? A Calif. startup, Useful Sensors, believes it has the magic potion. What's at stake? Talk of edge AI, particularly machine learning, has captivated the IoT market. Yet, actual consumer products with local machine learning capabilities, are rare. Who's ready to pull that off? Will it be
Read More »

Algorithms
This market research report was originally published at the Yole Group's website. It is reprinted here with the permission of the Yole Group. The market for LiDAR in automotive applications is expected to reach US$3.9 billion in 2028 from US$169 million in 2022, representing a 69% Compound Annual Growth Rate (CAGR). According to Yole Intelligence's
Read More »

Market Analysis
This market research report was originally published at the Yole Group's website. It is reprinted here with the permission of the Yole Group. The growth of the SiP market is propelled by the trends in 5G, AI, HPC, autonomous driving, and IoT. OUTLINE The SiP market is forecast to reach US$33.8 billion by 2028, showcasing
Read More »

Algorithms
This blog post was originally published at Qualcomm's website. It is reprinted here with the permission of Qualcomm. From how AI started to how it impacts you today, here's your comprehensive AI primer When you hear Artificial Intelligence (AI): Do you think of the Terminator or Data on "Star Trek: The Next Generation"? While neither
Read More »

Automotive
This blog post was originally published at e-con Systems' website. It is reprinted here with the permission of e-con Systems. The rise of multi-camera systems has helped traditional automobiles and autonomous vehicles to eliminate blind spots with a comprehensive view of their surroundings. Discover how surround-view systems work and unearth insights on all the considerations
Read More »

Algorithms
This blog post was originally published at SOYNET's website. It is reprinted here with the permission of SOYNET. A Multi-Modal Conversational Model for Image Understanding and Generation Visual ChatGPT allows users to perform complex visual tasks using text and visual inputs. With the rapid advancements in AI, there is a growing need for models that
Read More »