In-depth information about the edge AI and vision market, applications, technologies, products, and trends.
Read industry market analyses, blogs, news, and press releases from our Member companies.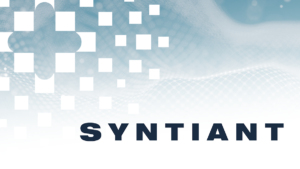 Compact, Low Power Component for Always-On Voice, IoT and Sensor Use Cases Bangalore, India and Irvine, Calif., Nov 9, 2022 – Eoxys Systems, an IoT solutions provider, today announced the availability of its XENO+™ WiFi+BLE
Read More »

e-con Systems
FPD-LINK III 15m cable length Global shutter Multi-camera synchronization High frame rate California and Chennai (November 09, 2022) – e-con Systems™, a leading OEM embedded camera company launches NeduCAM25, a full HD global shutter FPD-LINK III camera module. NeduCAM25 is the first product launched in the NeduCAM series – a portfolio of FPD-Link III cameras
Read More »

News
Highlights: Snapdragon® 8 Gen 2 Mobile Platform to revolutionize flagship smartphones for truly extraordinary experiences Snapdragon Smart enables groundbreaking AI experiences like faster natural language processing with multi-language translation and revolutionary INT4 support Snapdragon Sight™ technology additions include new Cognitive ISP to power real time semantic segmentation for photo and video capture, delivering breakthrough customized
Read More »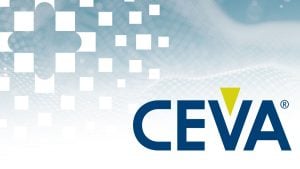 CEVA
CEVA's WhisPro speech recognition and control software is now available for TI's CC3235x family, bringing ultra-low power, robust voice user interface to IoT endpoints ROCKVILLE, MD – November 15, 2022 – CEVA, Inc. (NASDAQ: CEVA), the leading licensor of wireless connectivity and smart sensing technologies and co-creation solutions, announced today the availability of its WhisPro™ speech
Read More »

Market Analysis
This market research report was originally published at Yole Développement's website. It is reprinted here with the permission of Yole Développement. Early in 2022, the near-term prospects for the memory markets, including both DRAM and NAND, were decidedly bright, despite the backdrop of tenuous geopolitical dynamics with the conflict in Ukraine and worsening China/US relations.
Read More »

Biometrics
This market research report was originally published at Yole Développement's website. It is reprinted here with the permission of Yole Développement. Consumer biometrics is boosted by SWIR under-display face recognition and optical TFT for full-screen fingerprint sensing. OUTLINE The consumer biometric market is expected to reach US$11 billion in 2027. The future of the biometric
Read More »

Face Recognition
This market research report was originally published at Yole Développement's website. It is reprinted here with the permission of Yole Développement. CMOS Image Sensor technology has been developed to serve more sensing applications in the near-infrared region, bringing a transition from imaging to sensing for new 3D functionalities. According to Yole Intelligence's latest report, 3D
Read More »

Blog Posts
This blog post was originally published at STMicroelectronics' website. It is reprinted here with the permission of STMicroelectronics. Today, ST is officially becoming a member of MLCommons™, the consortium responsible for benchmarks quantifying machine learning performance in mobile platforms, data centers, and embedded systems, among others. The initiative enables engineers and decision-makers to grasp where
Read More »

Blog Posts
This blog post was originally published at CEVA's website. It is reprinted here with the permission of CEVA. Mobile computing has driven an explosion in product opportunities – smartphones, wearables, hearables, sports cameras, and more. Sensing will further extend opportunities in applications which must be environment-aware. Now it's commonplace to think about object recognition and
Read More »

Blog Posts
This blog post was originally published by Outsight. It is reprinted here with the permission of Outsight. If LiDAR is such an attractive technology, why aren't we seeing it used more often? From smart cities to autonomous machines, companies in both the public and private sectors are increasingly looking to leverage the benefits of 3D
Read More »