Videos on Edge AI and Visual Intelligence
We hope that the compelling AI and visual intelligence case studies that follow will both entertain and inspire you, and that you'll regularly revisit this page as new material is added. For more, monitor the News page, where you'll frequently find video content embedded within the daily writeups.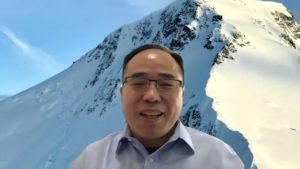 Jeff Bier, Founder of the Edge AI and Vision Alliance, interviews Zhenbin Xu, CEO of Family Smart and Corporate Vice President at Seedland Group, about a new outdoor security product, Sentinel, which analyzes sound data using AI algorithms and can be integrated with surveillance cameras.
Read More »