Videos on Edge AI and Visual Intelligence
We hope that the compelling AI and visual intelligence case studies that follow will both entertain and inspire you, and that you'll regularly revisit this page as new material is added. For more, monitor the News page, where you'll frequently find video content embedded within the daily writeups.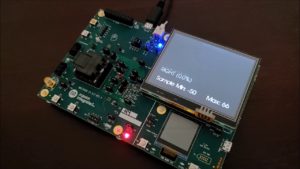 Afshin Niktash, Senior Principal Member of the Technical Staff at Maxim Integrated (now part of Analog Devices) demonstrates the keyword spotting and other audio recognition capabilities of the MAX78000 in a fun snake game application.
Read More »