In-depth information about the edge AI and vision market, applications, technologies, products, and trends.
Read industry market analyses, blogs, news, and press releases from our Member companies.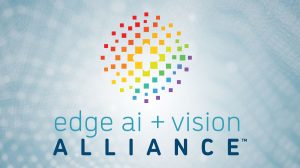 An industry consortium of more than 100 companies now addresses the full range of edge AI technologies and applications, including vision, reflecting the rapid growth of AI applications and use cases SANTA CLARA, Calif., Jan.
Read More »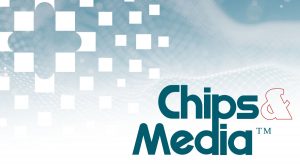 Chips&Media
The world's first real-time multi-standard decoder, including AV1, HW IP Offers a wide range of video codecs standards for UHD resolution Support decoding capability of 4K60p content at 450MHz Provide high performance, low bandwidth, low power consumption, and small block size SEOUL, Feb 03, 2020 –The world-leading hardware IP provider, Chips&Media, today announced the pre-release
Read More »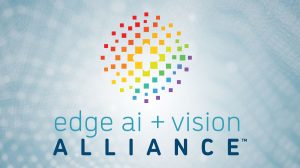 Edge AI and Vision Alliance
An industry consortium of more than 100 companies now addresses the full range of edge AI technologies and applications, including vision, reflecting the rapid growth of AI applications and use cases SANTA CLARA, Calif., Jan. 28, 2020 /PRNewswire/ — The Embedded Vision Alliance, a 100-company global technology consortium, today announced a significant expansion to encompass not
Read More »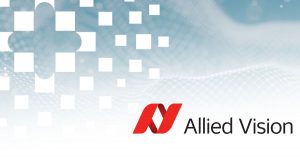 Allied Vision
Allied Vision releases first Alvium 1800 U camera models incorporating Sony's popular high-performance image sensors With the Alvium 1800 U-040 and the Alvium 1800 U-158 Allied Vision releases the first camera models within the Alvium camera series that are equipped with Sony's high-performance CMOS sensors with Pregius global shutter technology. The Alvium 1800 U-040 incorporates
Read More »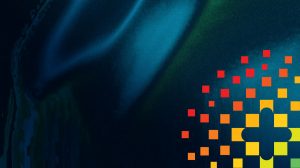 Market Analysis
Increased Interest in AI from Colocation and Tier 2 Operators, Enterprises, and Cloud Hyperscale Operators Drive the Market Data center infrastructure, specifically computing, memory, storage, and networking, is in the process of going through a reboot to support the growing artificial intelligence (AI) market, according to a new report from Tractica. Though AI represents just
Read More »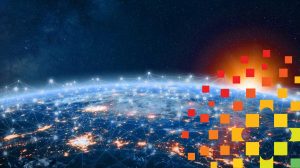 Market Analysis
Enterprises are Embracing AI to Increase Efficiencies, Productivity, and Cost Savings Artificial intelligence (AI) is rapidly entering a new phase within the enterprise market, with an increasing number of businesses leveraging AI to turn the massive amounts of process, operational, and transactional data being collected into actionable insights that can improve the way they run
Read More »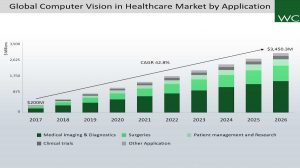 Edge AI and Vision Alliance
Rudy Burger, Managing Partner, and Vini Jolly, Executive Director, both of Woodside Capital Partners, deliver the presentation "Vision Opportunities in Healthcare" at the Embedded Vision Alliance's December 2019 Vision Industry and Technology Forum. Burger and Jolly outline trends and opportunities in computer vision for healthcare applications. "Vision Opportunities in Healthcare," a Presentation from Woodside Capital
Read More »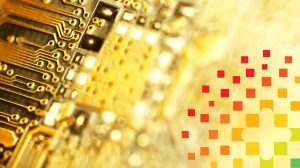 Blog Posts
Computer vision technology is poised for incredible growth across nearly all applications. Machine-to-Machine (M2M) connections and human-machine (H2M) vision will represent the greatest usage of Internet video traffic. Visual intelligence is being incorporated into new products and practical applications, including automotive, smart cites, security and surveillance, consumer electronics, industrial, health, retail and beyond. Early this
Read More »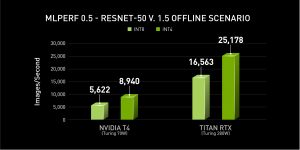 Blog Posts
This blog post was originally published at NVIDIA's website. It is reprinted here with the permission of NVIDIA. If there's one constant in AI and deep learning, it's never-ending optimization to wring every possible bit of performance out of a given platform. Many inference applications benefit from reduced precision, whether it's mixed precision for recurrent
Read More »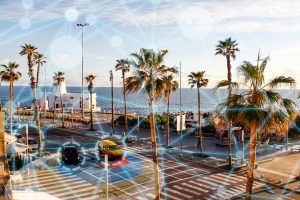 Blog Posts
This blog post was originally published at Intel's website. It is reprinted here with the permission of Intel. An Intel marketing team recently approached the Intel Science and Technology Center for Visual Cloud Systems with a request. They were looking for traffic video clips to use at trade shows and in demos and wondered if
Read More »