Infineon Technologies' IRS2381C 3D image sensor is the 2019 Vision Product of the Year Award Winner in the Cameras and Sensors category. The IRS2381C is a novel member of the REAL3 product family, Infineon's portfolio of highly integrated 3D Time-of-flight (ToF) imager sensors. Building upon the combined expertise of Infineon and pmdtechnologies in algorithms for processed 3D point clouds, the innovative sensor delivers a new level of front camera capabilities in smartphones. Applications include secure user authentication such as face- or hand-recognition for device unlock and payment, augmented reality, morphing, photography improvement, room scanning and many others.
"We would like to thank the Embedded Vision Alliance for having honored us with the 'Product of the Year' Award, which recognizes Infineon's innovation and performance of REAL3™ ToF based 3D imager IRS2381C in the category 'Best Sensors.' Building upon the combined expertise of Infineon and pmdtechnologies, the novel sensor delivers a new level of 3D camera capabilities in mobile device applications. Infineon's REAL3TM 3D image sensor is highly sunlight robust and supports wide measurement ranges. Thus, it enables a unique user's experience in secure face-authentication, computational photography and seamless AR applications."
Philipp von Schierstaedt, Vice President & General Manager, RF & Sensors, Infineon Technologies AG
Infineon Technologies offers a highly integrated and sophisticated Time-of-Flight image sensor, enabling robust 3D depth sensing for many applications in industrial, automotive and consumer markets. Based on direct round-trip-time measurements, delivering high data quality even in bright sunlight, and enabling the smallest form factors, the Infineon 3D Image Sensor is ready for integration even for low-power applications in mobile devices such as tablets and smartphones. Infineon's 3D Image Sensor chips were developed in collaboration with pmdtechnologies GmbH, which is recognized as one of the world's leading technology provider for 3D image sensors based on the Time-of-Flight principle. To learn more about Infineon Technologies, please visit www.infineon.com/3D-imaging.

Video by Preet Sibia, Senior Director of Marketing Applications at Infineon Technologies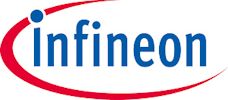 ---
This award was presented at the 2019 Embedded Vision Summit; the program is organized by the Embedded Vision Alliance.