Intel's DevCloud for the Edge is the 2020 Vision Product of the Year Award Winner in the Developer Tools category. The Intel® DevCloud for the Edge allows you to virtually prototype and experiment with AI workloads for computer vision on the latest Intel edge inferencing hardware, with no hardware setup required since the code executes directly within the web browser. You can test the performance of your models using the Intel® Distribution of OpenVINO Toolkit and combinations of CPUs, GPUs, VPUs and FPGAs. The site also contains a series of tutorials and examples preloaded with everything needed to quickly get started, including trained models, sample data and executable code from the Intel® Distribution of OpenVINO Toolkit as well as other deep learning tools. The Intel® DevCloud key features are:
Global access to the current AI inferencing hardware and software Intel has to offer, from anywhere with an Internet connection
Immediate, customized AI application performance feedback from multiple hardware platforms for side by side comparisons with the developer's own datasets and AI applications
Significantly reduce time and cost to prototype AI applications with Intel's preconfigured hardware, 50 GB of space for testing data and the ability to upload your own AI vision applications
Access reference implementations and pretrained models to explore real-world workloads and hardware acceleration solutions
"We thank the Edge AI and Vision Alliance for selecting Intel® DevCloud for the Edge as the Vision Product of the Year in the Developer Tools category. This award validates the value of making it easy for developers to build vision-based solutions for the Edge and benchmark the results on multiple hardware options to evaluate model accuracy, performance, power, latency, and cost requirements. It has been thrilling to see developers using it to create diverse AI solutions for the Edge."
Bill Pearson, Vice President and General Manager, Internet of Things Group, IoT Developer Enabling, Intel
You may know Intel for its processors. But it does so much more. Intel invents at the boundaries of technology to make amazing experiences possible for business and society, and for every person on Earth. Harnessing the capability of the cloud, the ubiquity of the Internet of Things, the latest advances in memory and programmable solutions, and the promise of always-on 5G connectivity, Intel is disrupting industries and solving global challenges. Leading on policy, diversity, inclusion, education and sustainability, Intel creates value its our stockholders, customers and society. To learn more about Intel, please visit www.intel.com.

Video by Intel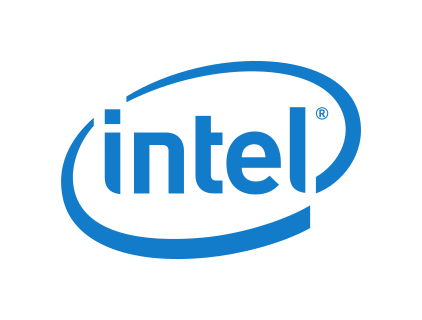 ---
This award was presented at the 2020 Vision Product of the Year Awards Ceremony; the program is organized by the Edge AI and Vision Alliance.