Vision Product of the Year Awards
The Vision Product of the Year Awards are open to Member companies of the Edge AI and Vision Alliance and celebrate the innovation of the industry's leading companies that are developing and enabling the next generation of computer vision products. Winning a Vision Product of the Year award recognizes your leadership in computer vision as evaluated by independent industry experts.
2020 Awards Program at a Glance
Open to Member companies of the Edge AI and Vision Alliance
Members are encouraged to submit multiple products and/or multiple categories
Winning entries are chosen by an independent panel of judges
$495 submission fee per entry
Submissions are closed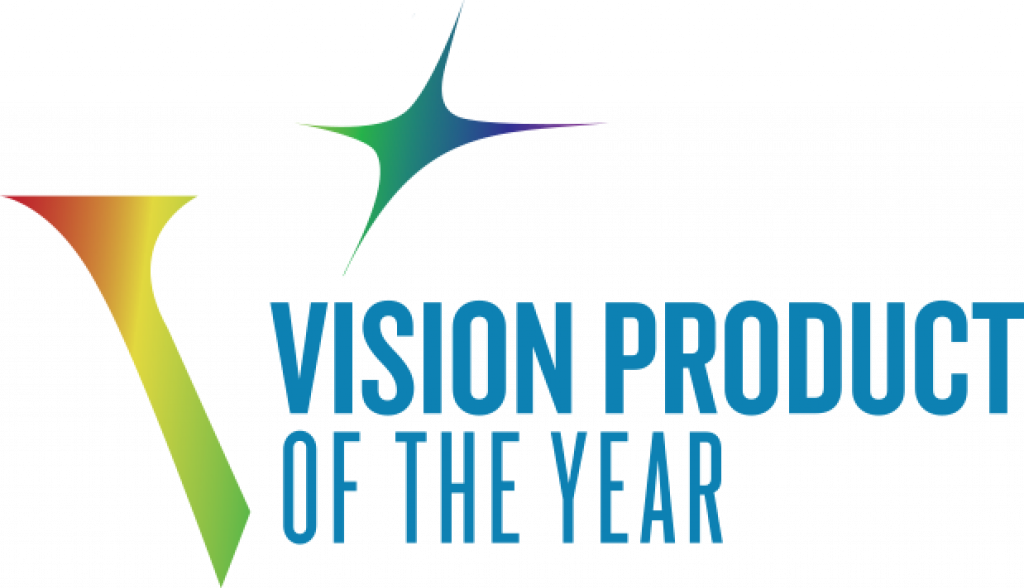 Entries for multiple products can be submitted for one or more of these Award categories:
AI Processors
This hardware technology category includes any chip, integrated component assembly (SoC, SoM, etc.), or licensable IP that is used to implement and/or accelerate vision-based systems. Examples include CPU, GPU, DSP, FPGA, VPU/ASSP, AI accelerators, licensable cores, etc.
AI Software and Algorithms
This category includes any software or firmware programs and/or algorithms used to implement and/or accelerate vision-based systems. Examples include optimized versions of computer vision software libraries and innovative algorithms for implementing visual intelligence.
Cameras and Sensors
The camera has become an intelligent subsystem for a vision system, leading to the emergence of "smart cameras" with integrated visual intelligence functionality. Examples of products in this category include image sensors, time-of-flight sensors and depth sensors, whether they are stand-alone, integrated with optics, and/or integrated with a processor.
Developer Tools
Developer tools may include the software, services, and hardware that developers use to create, debug, maintain, or otherwise support vision-based systems. A software development kit (SDK) typically contains a set of software development tools that allow the creation of applications for vision-based systems. A hardware development kit (HDK) is designed for developers of hardware modules and systems and provides information to build custom hardware.
Automotive Solutions
Vision is rapidly emerging in the automotive market and, fused with other sensor technologies, is increasing the safety and enhancing the driving experience. With new advances in deep learning techniques, vision systems are becoming more sophisticated in enabling vehicles to "see" their surroundings, thereby improving advanced driver assistance systems (ADAS) technology. These systems use cameras and computer vision techniques to understand the vehicle's surroundings. This category includes hardware and/or software technologies developed specifically to improve the driving experience, whether by enhancing safety, providing navigational aid, improving the passenger experience, or providing/enabling autonomous driving functionality.
If you have any questions about category placement of your product(s), please email us at visionawards@edge-ai-vision.com.
The Vision Product of the Year Award winners are selected by an independent panel of judges, and based on the following criteria:
Innovation. Describe your product highlighting your innovation and unique features.
Differentiation. How does your product compare to the closest competitor?
Customer Impact. How does your product create new value for your customers? What does your product enable your customers to do that they could not do previously?
Market Impact. How has your product been received in the market? Provide links to press coverage, market research reports, customer usage, interviews, etc.
Validation of your Leadership and Innovation
Selection by a panel of independent industry experts
Collateral to promote your Award-winning Product
Collateral includes Award ceremony photo, trophy, logo, and promotional video

Differentiate your product through the use of the Award logo on your marketing materials
Showcase your Award trophy to customers, partners, investors and employees
Promotion by the Edge AI and Vision Alliance
Press releases, newsletter, website, social media, and presentations

Award winners highlighted on Alliance home page and a dedicated showcase page
Award winners promoted in Alliance newsletters distributed to highly qualified audience
With all these incremental promotional opportunities, the return on investment for submitting an entry ($495 entry fee) is off the charts. The winner for each category will hold the Vision Product of the Year Award title for a year- so you will enjoy many opportunities to reap the promotional benefits!