As sensors and AI proliferate in our devices and our environment, people are understandably concerned about the potential erosion of privacy. For example, there has recently been much discussion in the media about face recognition technology, and some governments have begun to regulate its use.
It may initially seem that the proliferation of sensors and AI must lead to loss of privacy. In reality, it's possible to design intelligent, perceptive devices in ways that deliver valuable capabilities while protecting privacy. An early example of this is the Netatmo Welcome, a smart home monitoring camera that can be configured to disable video recording when familiar faces are present.
The purpose of this privacy portal is to facilitate awareness of the challenges and opportunities at the intersection of privacy, edge AI and machine perception.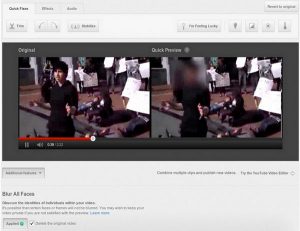 As the daily news reports unfortunately make regularly clear, existing among us are no shortage of sick and twisted individuals who prey on children they find via (among other avenues) published images. And those same news reports document scores of situations in which captured still photos and video footage have been used by oppressive regimes
Read More »