LETTER FROM THE EDITOR
Dear Colleague,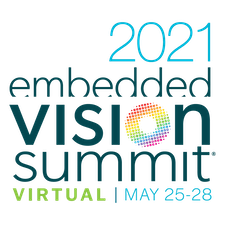 Edge Impulse, Intel and Qualcomm: three companies that will be showing up in a big way at the Embedded Vision Summit on May 25-28. Each company will be sending its top engineers, tech experts and top executives to bring you key insights on the latest hot topics in computer vision and AI—and in some interesting ways. See a sample of sessions from these companies below. For the full program schedule and abstracts, visit the 2021 Summit Program and Schedule pages. And then register for the Summit today!
Edge Impulse
Intel
Qualcomm
Brian Dipert
Editor-In-Chief, Edge AI and Vision Alliance
VISION-BASED ACTIVITY ANALYSIS
Multi-modal Re-identification: IoT and Computer Vision for Residential Community Tracking


The recent COVID-19 outbreak necessitated monitoring in communities such as tracking of quarantined residents and tracking of close-contact interactions with sick individuals. High-density communities also have many non-resident visitors (delivery, repair, social) and tracking allows safeguarding of sensitive areas like playgrounds. Vision techniques for face recognition and person tracking are severely challenged in real residential communities; for example, poor accuracy for children and the elderly due to sparse training data and suboptimal positioning of cameras. Also, attributes such as whether somebody is sick, or is a visitor, cannot be observed by a camera. In this talk, Kit Thambiratnam, former General Manager of the Seedland AI Center, introduces how Seedland builds safer and healthier residential communities in China using cross-modal IOT-plus-vision person tracking and intelligence. He describes his company's solution, which propagates intelligence from smart community devices and services across camera-based person-tracking to build a rich annotated graph of behavior and attributes. Thambiratnam details technical solutions to real-world challenges in person identification, annotation and multi-day tracking.
Video Activity Recognition with Limited Data for Smart Home Applications


Comcast's Xfinity Home connects millions of home smart cameras and IoT devices to improve its customers' safety and security. The company's teams use computer vision and deep learning to understand video and sensor data from these devices to identify relevant events so that it can improve the user experience. Specifically, Comcast has explored the spatial-temporal relationships among objects, places and actions. The company has also developed a semi-supervised learning approach for video classification (VideoSSL) to detect certain activities using limited training data. Using these techniques, and as described in this presentation from Hongcheng Wang, Director of Technical Research at Comcast, it has achieved very promising results on activity recognition with multiple datasets.
DRIVER MONITORING AND EYE TRACKING
Driver Monitoring Systems: Present and Future


Monitoring drivers and passengers inside of vehicles is an increasingly critical capability. For example, driver monitoring is required in order for cars to obtain a top safety rating from NCAP. This presentation from Petronel Bigioi, CTO for Imaging at XPERI, introduces XPERI's driver and in-cabin monitoring solutions and examines real-world use-cases in which these solutions are being deployed. Bigioi illustrates the evolution of these technologies as they have been used in conventional cars, as they are increasingly being used in cars with partial self-driving capability, and how they are likely to be used in fully automated vehicles. This goes well beyond driver monitoring to include new types of safety features as well as non-safety uses such as entertainment, personalization, human-machine interfaces and even monitoring occupant health.
Eye Tracking for the Future


Eye tracking is an increasingly important technology for applications ranging from augmented and virtual reality head-mounted displays to automotive driver monitoring. In this talk, Peter Milford, President of Parallel Rules, introduces eye tracking techniques and technical challenges. He also explores camera and computational requirements for eye tracking, and highlights selected use cases and applications.
UPCOMING INDUSTRY EVENTS
Embedded Vision Summit: May 25-28, 2021
FEATURED NEWS
EMBEDDED VISION SUMMIT MEDIA PARTNER SHOWCASE
Vision Systems Design


Vision Systems Design is the machine vision and imaging-resource for engineers and integrators worldwide. Receive unique, unbiased and in-depth technical information about the design of machine vision and imaging systems for demanding applications in your inbox today.
EMBEDDED VISION SUMMIT SPONSOR SHOWCASE
Attend the Embedded Vision Summit to meet these and other leading computer vision and edge AI technology suppliers!
Allegro DVT


Allegro DVT is a leading provider of digital video components with a portfolio comprised of compliance test streams and video IP for semiconductors. The company's cutting-edge video encoders and decoders support the most in-demand video formats such as AV1, VP9 and HEVC.
Arm


Arm designs the technology that is at the heart of advanced digital products, from wireless, networking and consumer entertainment solutions to imaging, automotive, security and storage devices. The company comprehensive product offerings combine with design services, training, support and maintenance, and Partner community.
EdgeCortix


EdgeCortix is a leading provider of artificial intelligence hardware acceleration solutions, specially designed for edge computing scenarios. The Company's Dynamic Neural Accelerator architecture, a reconfigurable, highly scalable and power-efficient dataflow-based AI processor design, also includes a proprietary deep learning compiler.
Hailo


Hailo has developed a processor chip based on a disruptive proprietary technology for deep learning applications, enabling edge devices to run deep learning applications at full scale more efficiently, effectively, and sustainably than with traditional solutions, and at lower costs.
Imagination Technologies


Imagination creates silicon and software IP designed to give its customers an edge in a competitive global technology market. Its graphics, compute, vision and AI and connectivity technologies enable outstanding power, performance and area, robust security, fast time-to-market and lower total cost of ownership.
Lattice Semiconductor


Lattice Semiconductor provides smart connectivity solutions powered by low power, small form factor FPGA, 60 GHz millimeter wave, video ASSP and IP products to the consumer, communications, industrial, computing, and automotive markets worldwide.
Luxonis


Luxonis focuses on improving engineering efficiency in the niche of problems that simultaneously require embedded, performant, spatial AI and CV. The company's platform, DepthAI (also known as the OpenCV AI Kit) is a collection of open source hardware, firmware, and software.
Nextchip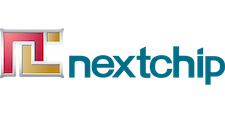 Nextchip designs image signal processors with specialized tuning capabilities for various usage scenarios, embedded in computer vision SoCs for ADAS applications. The chips' substantial computing power supports smart "fusion" sensing capabilities, and their small form factor enables their integration within cameras.
NVIDIA


NVIDIA invented the highly parallel graphics processing unit—the GPU—in 1999. Since then, NVIDIA has set standards in visual computing with interactive graphics on products ranging from smart phones and tablets to supercomputers and automobiles. Computationally intensive computer vision is well suited for such parallel processing.
OpenFive


OpenFive, an autonomous business unit of SiFive, develops domain-specific SoC architectures based on high-performance, highly-efficient, cost-optimized, customizable IP, delivering scalable, optimized, differentiated, and processor-agnostic solutions for AI, edge computing, HPC, and networking applications.
Perceive


Perceive develops breakthrough neural network inference solutions that push the performance-accuracy-power envelope, while protecting the security and privacy of consumers. The company enables device makers to deliver smarter products that understand their environment and respond intelligently.