scroll to learn more or view by subtopic
Practical AI and computer vision technology is being developed for systems that span virtually every application, and many of these application areas will experience huge growth rates. With trendsetting products demonstrating what is possible, system designers have discovered that the suppliers of computer vision technology have removed the barriers to building practical computer vision systems—unleashing a huge wave of innovation for new products and applications.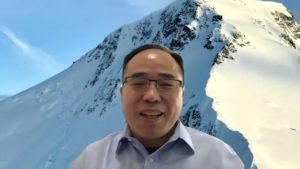 Jeff Bier, Founder of the Edge AI and Vision Alliance, interviews Zhenbin Xu, CEO of Family Smart and Corporate Vice President at Seedland Group, about a new outdoor security product, Sentinel, which analyzes sound data using AI algorithms and can be integrated with surveillance cameras.
Read More »