Processors for Embedded Vision
THIS TECHNOLOGY CATEGORY INCLUDES ANY DEVICE THAT EXECUTES VISION ALGORITHMS OR VISION SYSTEM CONTROL SOFTWARE
This technology category includes any device that executes vision algorithms or vision system control software. The following diagram shows a typical computer vision pipeline; processors are often optimized for the compute-intensive portions of the software workload.

The following examples represent distinctly different types of processor architectures for embedded vision, and each has advantages and trade-offs that depend on the workload. For this reason, many devices combine multiple processor types into a heterogeneous computing environment, often integrated into a single semiconductor component. In addition, a processor can be accelerated by dedicated hardware that improves performance on computer vision algorithms.
General-purpose CPUs
While computer vision algorithms can run on most general-purpose CPUs, desktop processors may not meet the design constraints of some systems. However, x86 processors and system boards can leverage the PC infrastructure for low-cost hardware and broadly-supported software development tools. Several Alliance Member companies also offer devices that integrate a RISC CPU core. A general-purpose CPU is best suited for heuristics, complex decision-making, network access, user interface, storage management, and overall control. A general purpose CPU may be paired with a vision-specialized device for better performance on pixel-level processing.
Graphics Processing Units
High-performance GPUs deliver massive amounts of parallel computing potential, and graphics processors can be used to accelerate the portions of the computer vision pipeline that perform parallel processing on pixel data. While General Purpose GPUs (GPGPUs) have primarily been used for high-performance computing (HPC), even mobile graphics processors and integrated graphics cores are gaining GPGPU capability—meeting the power constraints for a wider range of vision applications. In designs that require 3D processing in addition to embedded vision, a GPU will already be part of the system and can be used to assist a general-purpose CPU with many computer vision algorithms. Many examples exist of x86-based embedded systems with discrete GPGPUs.
Digital Signal Processors
DSPs are very efficient for processing streaming data, since the bus and memory architecture are optimized to process high-speed data as it traverses the system. This architecture makes DSPs an excellent solution for processing image pixel data as it streams from a sensor source. Many DSPs for vision have been enhanced with coprocessors that are optimized for processing video inputs and accelerating computer vision algorithms. The specialized nature of DSPs makes these devices inefficient for processing general-purpose software workloads, so DSPs are usually paired with a RISC processor to create a heterogeneous computing environment that offers the best of both worlds.
Field Programmable Gate Arrays (FPGAs)
Instead of incurring the high cost and long lead-times for a custom ASIC to accelerate computer vision systems, designers can implement an FPGA to offer a reprogrammable solution for hardware acceleration. With millions of programmable gates, hundreds of I/O pins, and compute performance in the trillions of multiply-accumulates/sec (tera-MACs), high-end FPGAs offer the potential for highest performance in a vision system. Unlike a CPU, which has to time-slice or multi-thread tasks as they compete for compute resources, an FPGA has the advantage of being able to simultaneously accelerate multiple portions of a computer vision pipeline. Since the parallel nature of FPGAs offers so much advantage for accelerating computer vision, many of the algorithms are available as optimized libraries from semiconductor vendors. These computer vision libraries also include preconfigured interface blocks for connecting to other vision devices, such as IP cameras.
Vision-Specific Processors and Cores
Application-specific standard products (ASSPs) are specialized, highly integrated chips tailored for specific applications or application sets. ASSPs may incorporate a CPU, or use a separate CPU chip. By virtue of their specialization, ASSPs for vision processing typically deliver superior cost- and energy-efficiency compared with other types of processing solutions. Among other techniques, ASSPs deliver this efficiency through the use of specialized coprocessors and accelerators. And, because ASSPs are by definition focused on a specific application, they are usually provided with extensive associated software. This same specialization, however, means that an ASSP designed for vision is typically not suitable for other applications. ASSPs' unique architectures can also make programming them more difficult than with other kinds of processors; some ASSPs are not user-programmable.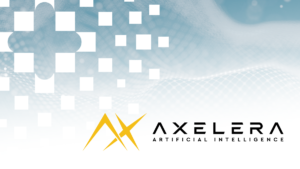 Axelera AI, November 22, 2023 – Axelera AI, provider of world's most powerful and advanced solutions for AI at the Edge, today announced that it has been named a CES® 2024 Innovation Awards Honoree for its Metis™ AI Platform. This year's CES Innovation Awards program received a record number of over 3000 submissions. The announcement
Read More »